Tussen de meanders van de Schelde in Meilegem ontdek je een prachtig stukje natuur waar het heerlijk vertoeven is. De ideale uitvalbasis voor een wandeling in het groen of een avontuurlijke mountainbikerit. De Kaaimeersen zijn dé overwinterings-en broedplaats voor enkele typische, maar vaak ook zeldzame weidevogels en steltlopers. Benieuwd? Vergeet dan zeker je verrekijker niet en neem plaats in de vogelkijkhut.
Hebben de kinderen nog wat energie over? Laat ze dan het blotevoetenpad ontdekken in de tuin van Natuureducatief Centrum De Kaaihoeve of het beste van zichzelf geven op de natuurlijke muziekinstrumenten.
Er valt heus nog veel meer te doen op deze unieke plek. Neem zeker een kijkje op de site van de Kaaihoeve.
De kronkelende Zwalmbeek: het kloppend hart van de glooiende Zwalmstreek. Een wandeling langs de Zwalmbeek is dan ook onontbeerlijk tijdens je bezoek. Heel wat van onze wandelroutes nemen je mee langsheen de Zwalmbeek. Het is er heerlijk autovrij wandelen en je kan er nog echt genieten van de stilte.
Onderweg ontdek je heel wat leuke plekjes om even op adem te komen en te genieten van het landschap. Krachten opdoen kan dan weer in een van de oude watermolens die charmante horecazaken huisvesten en waar je kan genieten van een lekker streekbiertje of heerlijk gerecht.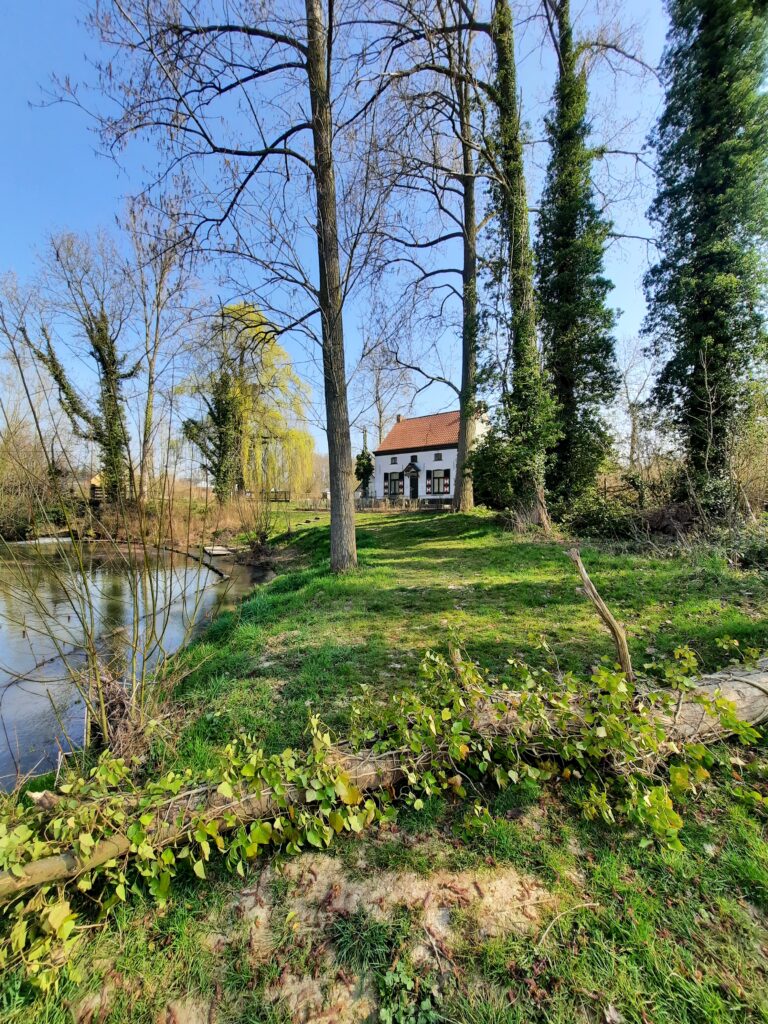 Langsheen de Zwalmbeek, tussen de Ijzerkotmolen en het centrum van Munkzwalm, kom je terecht in Klein Zwitserland. Een ietwat vreemde benaming voor een plek in hartje Vlaamse Ardennen. Het achterliggende verhaal heeft te maken met de sluizen en de "Waelput" die het debiet regelen van de naburige Ijzerkotmolen, die vroeger eveneens dienst deed als brouwerij. De toemalige brouwer liet een sluiswachtershuisje bouwen, idyllisch gelegen aan de spaarvijver.
Aangezien er met sluiswachten alleen niet zoveel te verdienen viel, werd een herberg ondergebracht in het huisje. De brouwer vergeleek de heuvels van de Vlaamse Ardennen met de Zwitserse bergen, de "Waelput" met een meer en de sluis met een waterval en zo ontstond 'Klein Zwitserland'. Na al die jaren nog steeds een magische plek waar het heerlijk vertoeven is. In de zomer kan je er bovendien genieten van heerlijk lokaal en vaak biologisch hapje en drankje.